Why is Kite El Gouna your best choice?
we'll teach you how to kitesurf from zero to hero
our kitesurf instructors are IKO qualified
we use the best quality communication system Bb Talkin
Kite El Gouna team is very friendly & always smiling
we know El Gouna inside out and show you the best of it
we use the highest quality kiteboarding equipment (OZONE, MYSTIC)
you'll get big discounts for kitesurfing equipment
you'll enjoy loads of fun even in calm, no-wind weather
The best kitesurfing days
With us, you'll enjoy
Days full of sun rays, fun and mainly kitesurfing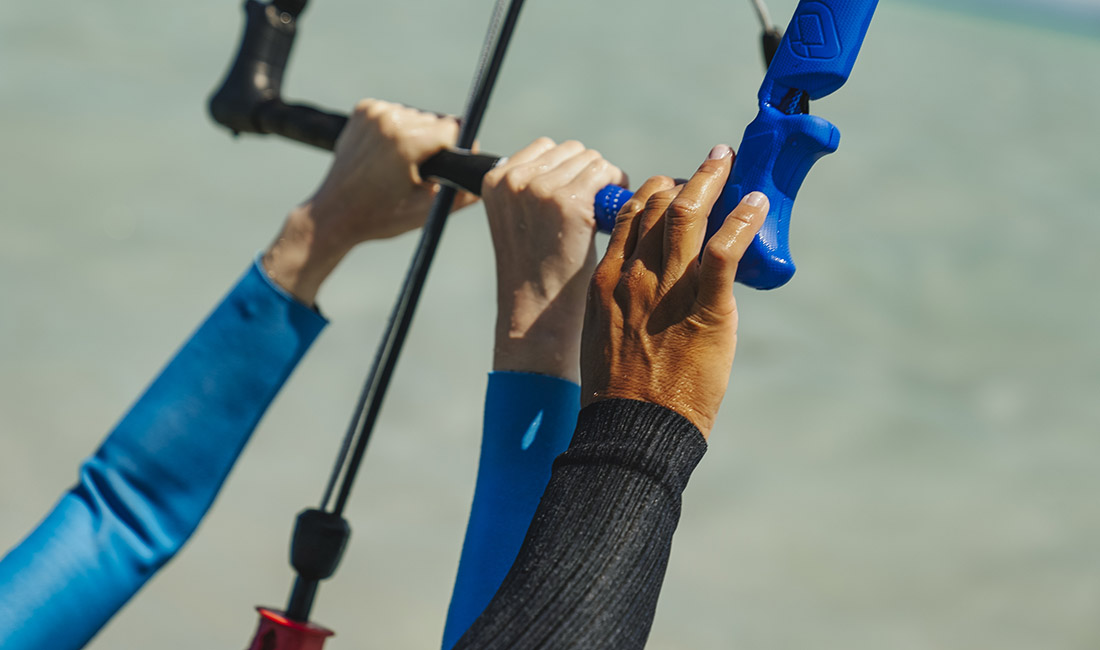 The beginner lessons are absolutely essential. You'll learn to drive independently and at the same time, you'll get basic safety information and procedures under your skin. After completion of this course, you'll feel safe to go kiting alone, without an instructor.

No wind?
No problem
You will be on the move with us all the time.
Explore
The beauty of El Gouna
Further activities
in El Gouna
We'll be happy to recommend you more places & activities for extra portion of adventure. Nevertheless, you'll have to go there on your own. 😊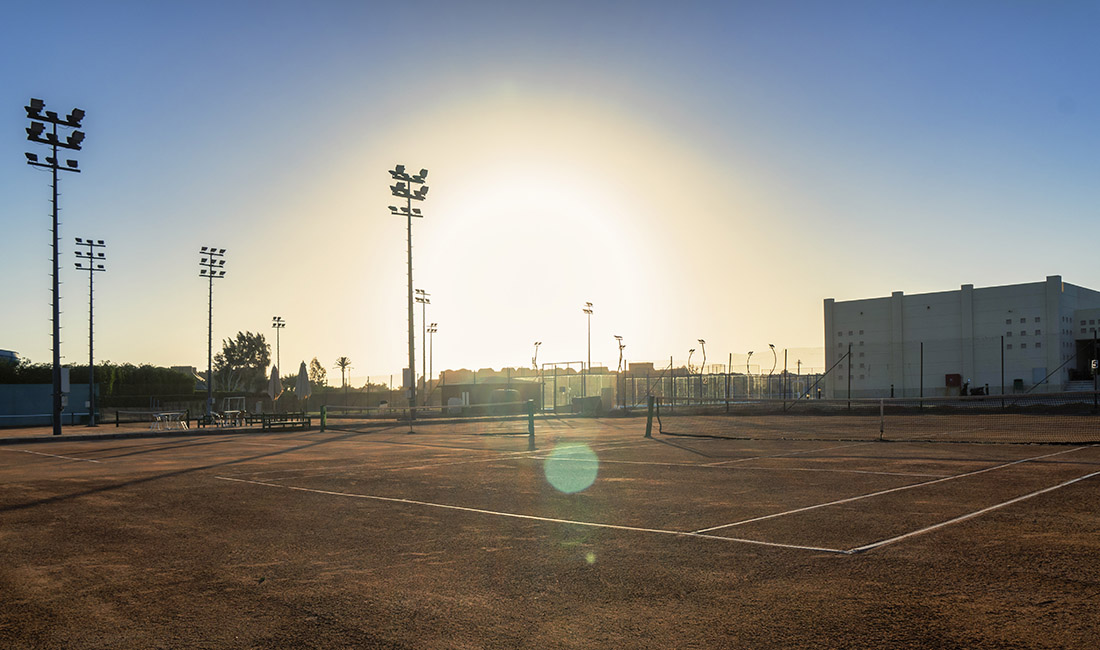 Other sports activities in El Gouna include tennis or the lesser-known padel tennis (related to squash and tennis). Rent a court and enjoy a game or two. Padel tennis is not so technically demanding, so even those who do not play racquet sports will enjoy it – just study the rules a bit and you…
This is what
Our customers say
We'll always strive to improve our services so that you are above-satisfied. That's why we are happy for each feedback.
Henning Rieseweber
04/09/2022
In diesem Jahr war ich im August für gut eine Woche zum Kiten wieder in El Gouna und habe mich diesmal Kite El Gouna angeschlossen. Es war die beste Entscheidung, die ich für mich treffen konnte: diese im besten Sinne Boutique-Style geführte Kite-Schule und -Verleih übertraf meine Erwartungen. Kite El Gouna hat sich beim Kitespot Red Sea Zone eingemietet, der alles hat was man braucht. Und bei Kite El Gouna wird man dann rundherum bestens versorgt. Ich hatte einige Stunden bei Instruktor Emad und habe riesige Fortschritte beim Springen gemacht und bin dabei nach einigen schlechteren Erfahrungen endlich meine Angst wieder losgewordenes, weil Emad mir die Dinge sehr einfach und auch mit seiner ruhigen Art perfekt erklären und vormachen konnte. Seine Crew an Land steht Emad in nichts nach. Mahmoud hatte mich ständig im Blick und pumpte mir den größeren Kite schon auf, bevor ich überhaupt etwas sagen konnte. Bei Kite El Gouna geht es darum, dass Du Spaß auf dem Wasser hast. Um alles andere wird sich perfekt und sehr sympathisch gekümmert.
Emad is honestly the best Kite instructor by far to take your kite lesson with!! Don't look no further. Guaranteed to get on the board and do basic tricks in less than 5 sessions. Over all very satisfied
Mohamed Balbaa
28/08/2022
An amazing kitesurfing facility with highly qualified and professional people.. the best in gouna
Skvělé vybavení a super přístup k učení. Školu Kite El Gouna velmi doporučuji začatečníkům i pokročilejším jezdcům.
Petra Kratochvílová
10/08/2022
Milí a trpěliví instruktoři, prvotřídní organizace a super atmosféra! Jsem ráda, že jsem tu mohla být 😊
S Kite El Gouna jsem zažil dvě dovolené. Jednu na pobřeží, kde bylo skvělé zázemí, skvělé vybavení a hlavně lidé, kteří neměli problém poradit a pomoct. Druhá dovolená byla na lodi, skvělá parta, plno zážitků, žádný stres. Na lodi jsem si půjčoval veškeré vybavení, které je top. Nové modely draků, prken, trapézů. V kiteboardingu jsem se posunul jako jinde za rok. Už to nebylo jen o ježdění, ale pochopil jsem i plno souvislostí a teorie. Instruktoři nám něco vysvětlili, vyfasovali jsme vysílačky a šli to hned testnou. Rozhodně doporučuji navštívit, dát si kurz nebo jen pár hodin s instruktorem. Loď byla moje nejlepší dovolená, ale taky pěkně náročná... V šest hodin ráno na vodě, to byl fakt mazec. 😀
Životní zážitek! Za 2dny jsem kaitoval jak o závod! Brzy se vratime a už teď se těším! Bomba! Mužů jen doporučit!
Sylvia Sulikova
13/07/2022
Bola som prvý krat v živote skúsiť tento vodný šport a bola som nadšená z celeho výletu. Tím inštruktorov pristúpoval veľmi priateľsky, profesionálne a hlavne mám neopísateľný zážitok do konca života :)…vrelo odporúčam.
Read our blog
We love kitesurfing as much as we love passing our enthusiasm about it onto others. Both – in person and through articles on the blog. Here we share our experiences, adventures and tips for equipment choice.
Are you not entirely sure, how to get to El Gouna and where to stay? We've got you covered! In this article, we

Knowing the principles of safe kiting is very important. It is essential to realize that kiting is a very safe sport, provided that